---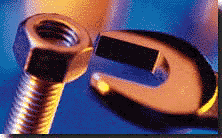 Friction Gear Noise
Workaround - None, aesthetic noise & not detrimental.
Symptoms


TSBs detail noise as loud ticking heard specifically from the top-left of the engine (rear V6 bank, near cylinder #1) and oscillatory in frequency over ~3 seconds (beats). The noise is most noticeable on cold-starts and stops past 2k-rpm thus differentiating it from carbon-knock or HLA noise.
Cause


The exhaust-cam friction-gear-spring is designed to prevent backlash through the helical cut gear at low rpm. At higher rpm (>2k) backlash isn't a problem and it isn't required, the noise stops.

The problem is that the friction-gear can only eliminate backlash over a certain range - excessive HLA lash (dirty oil/HLAs), hunting idle or slight miss-fire will alter the backlash through the cam sufficiently to move it outside the ability of the friction gear to compensate, thus it becomes audible. The noise is simply annoying, the device being fitted for aesthetics and not a critical wear issue.
Solution


The only solution is a new friction-gear for the exhaust-cam, it can be done without doing the timing belt, but if it is done at a Main Dealer it may be beneficial to do the timing belt simultaneously regarding cost. The task is over 7hrs labour, with the friction gear itself just US$12 or £12.

Friction Gear noise is often HLA noise, and is not a problem requiring remedy - it's purpose is aesthetic to achieve a totally silent V6 engine
Full TSB re Noise from Carbon-Knock/HLA/Friction-Gear:
Cost:


Warranty or simply do at the Timing Belt service (which is £400/550$US with US$12 for the friction gear - a metal spring). It's an aesthetic item, designed to keep the very silent V6s silent (prevents gear backlash noise at low speeds).
---

---
Last Upload: 31st January, 2002. V1.50a
http://homepage.ntlworld.com/dorothy.bradbury/probemx/p_p8.htm