---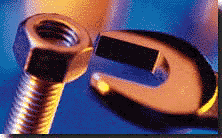 HLAs - Hydraulic Lash Adjusters, Lifters
Pre-Emptive - Regular 3k-mile oil/filter changes, preferably with synthetic.
Problem


HLA noise can affect most Mazda engines (Miata/MX5 I4, V6) at any time. The noise is a tap-tap due to non zero-lash between cam lobe & HLA.
Cause


If HLAs are subject to numerous cold stop-start driving or garage-to-drive short trips they may not pump-up with oil properly. This gives the tell-tale tick-tick/tap-tap from an otherwise super-silent V6. More regular oil changes help. If the sound stays after 20mins for several consecutive days then the cause is one or more collapsed HLAs/lifters due to dirt/varnish.

Solutions


Change oil regularly, every 3k-miles and use a synthetic oil if possible along with a Mazda oil filter regarding anti-drainback valve quality.

A synthetic is known to sludge far less and has better detergents. Mobil1 is favourite, but very expensive in the UK - Comma 5wNN is a good alternative, Castrol Syntec/Magnatec is not a true synthetic.

Should a flush be used, several oil changes before & after it are necessary. The flush is a misnoma - it loosens desposits which are then circulated around until that oil & filter are changed.

1. Run synthetic for two oil changes before a flush is performed.
2. Run a flush 10 mins at idle before a change, and then change oil & filter.
3. After 250 miles change the oil & filter again (filter will be full).
4. After 500 miles, put another can of flush through 10 mins at idle, then change the oil & filter again.
5. After 1500 miles, change oil & filter again. Repeat 1-5 if noise remains.


Bilstein-2000 flush machines exist in the USA which can clean an engine without it being running, are factory approved and extremely efficient.

For more information on oils see www.mustangworks.com/articles/faqs-n-tech/oil-notes.shtml.
HLA Test Procedures


In Vehicle Test:
1. Remove all spark-plugs.
2. Remove the cam covers front & rear (including VRIS casting etc).
3. Slowly rotate the cam whilst trying to insert a 0.15mm feeler gauge between HLA & cam lobe. Slowly rotating to avoid introducing air into the HLA (which will falsely increase clearance). If the gauge can be inserted then the HLA is collapsed and nearing replacement specification of 0.18mm.


Out of Vehicle Test:
1. With a HLA in your hand, squeeze it. If it compresses the HLA is to be replaced.
2. Any scuffing of the HLA surface or the cam lobe suggests both must be replaced.
3. In removing any HLA, it must be put back in the place from which it was removed (otherwise the cam-lobe to HLA interface will be different and point-loading will occur increasing temperatures and wear rapidly.

In any assessment of HLAs, there is the remote possibility of aerated oil being the cause of HLA noise - from a faulty sump-pick-up, sump-to-block gasket in the oilpan, to a faulty oilpump. These are discussed in the Ford TSB covering the detailed & comprehensive assessment (detailed below, p1-10) of noise problems in notably silent engines. The 2.0s and other I4s can suffer the same HLA problems, it is easier on these to check HLA-to-cam clearances.

In the vast majority of cases, HLA noise is dirty oil & filter. Change them both more regularly - every 3k miles if necessary, and use a good quality 5wNN oil.
For full TSB re Noise from Carbon-Knock/HLA/Friction Gear see:

Sourcing filters & filter wrenches


Trussville Mazda stock V6 Factory oil filter-wrenches (4G0-14-001, 7.49$US for US filters) and Oil filters (JEY0-14-302-9A, 4.25$US) & Drain plug aluminium crush washer (G6Y0-14-302A, 0.78$US).
---

---
Last Upload: 31st January, 2002. V1.50a
URL: http://homepage.ntlworld.com/dorothy.bradbury/probemx/p_p6.htm